Nowadays Web Stories are getting very popular and people are easily getting important and entertaining information from  Web Stories.
Web Stories are visual and full-screen content ideal for the web. It helps you to watch stories through tap and swipe. You can easily enjoy Web Stories with the Google application on your smartphone.
How do You Watch Google Web Stories?
When you watch Google Web Stories, you can navigate through different pages, pause a slide, and easily move to the next slide. Just like Facebook or Instagram stories.
It is also easier to access, as all internet users can easily watch Web Stories using smartphones and Google applications.
If you want to upload web stories for articles on your website, you can work with Google Web Stories in a very simple way. Because it is a brand new feature of Google, which no user has any doubts about.
Since Google is providing this facility for free to its users, people are actively uploading content for their own or business websites through Web Stories. So you should take advantage of these new features of Google. Because with web stories you can increase your website traffic and get enough feedback from visitors.
But How Do You Create Google Web Stories?
You want to make your debut through web stories and want to be popular. You have to remember that web stories are the same as other social media. Here also users can see visuals one by one by sliding. Google is always on the lookout for users to easily enjoy Google's web stories. So Google has made the interface of Web Stories user-friendly. You can create and share your web stories in an easy way.
How to Create Successful Google Web Stories:
Before creating Web Stories, your first task is to install the Google Web Stories plugin on your website. If you use WordPress, you can easily create web stories.
How to Install Google Web Stories Plugin:
– Go to the dashboard of your WordPress website.
– Click on the "Plugins" option.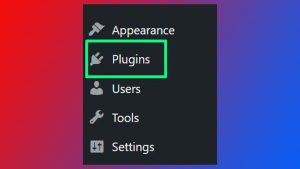 – Now Click on "Add New".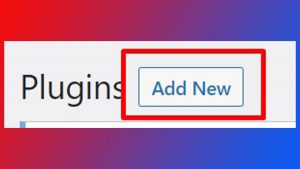 – Search by typing "Web Stories" in the top right search bar.

– Now you can see Google Web Stories.
– Click on "Install Now".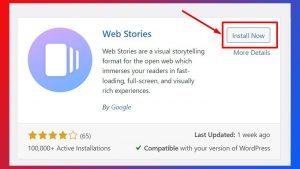 – Now click on the "Activate" option to activate the Web Stories plugin.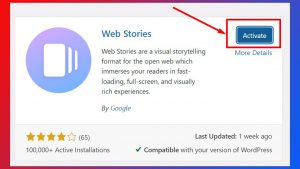 Now let's make the Google Web Story.
– You have to choose a topic, based on which you will create a story.
– Now click on the "Stories" option from the dashboard of your WordPress website.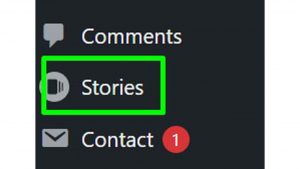 – You can use videos, images, and text to create web stories. But the use of text should be reduced.
For the use of images, you have to remember that high-quality images should be used and the images should be appealing. Do not use copyrighted images at all. Otherwise, Google will continue to penalize you.
The cover image where you write the title should also be appealing and use high-quality images.
– Now click on "Create New Story".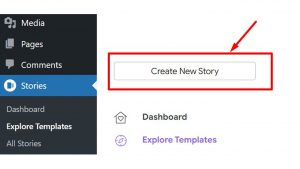 – Now you will have the opportunity to create a story.
– Click "Add an image", then choose Image or Video/Upload Image or Video.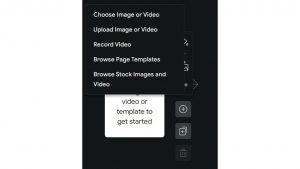 – Now you select multiple images or videos from your storage.
– Click "Insert to Page" in the bottom right corner.
– Now the image will appear on the first slide in your story panel and you can resize it.
– Add the story title to the above title.
– Now select "Title 2" from the left dashboard to write something on your first slide. Because "Title 1" is the title of your story.
– Now write something and add suitable color to the text. Here are various text editing tools provided by Google, using which you can make the text more attractive.
– Click the plus icon on the right side to create a second slide in the same way.
– You can add a video to the second slide if you want. For this, you can paste a link to your video uploaded on Flickr here.
– If you click on the media option, the "Record Video" and "Insert by Link" options will show in front of you. You can paste the link from Flickr by clicking the "Insert by Link" option.
You must add different types of content on the same topic to get more engagement(Images, Videos, Links, etc.).
You can add your blog link here.
For that, you need to click on

"Style"

.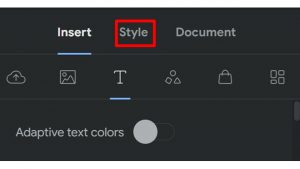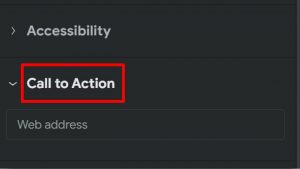 Now paste your blog link here.
People will find your blog by clicking on

"Learn More"

.
Now it's time to publish the Web Story. You need to click on the "Publish" option in the top right corner.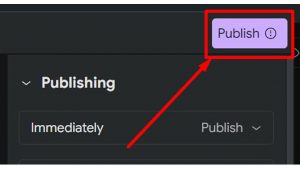 You can put poster images to attract people's attention. You must put appealing poster images.
Click on "Upload" and get your postar(640×853) from your store.
When publishing, you must review the Title, Description, and Permalink again.